Symposium


Tuesday, April 21st, 2015, 11am-5:15pm
Thomas B. Turner Building
Johns Hopkins School of Medicine
720 Rutland Avenue, Baltimore, MD 21205
Register Here



You are invited to attend the 29th Annual Mood Disorders Symposium presented by the Johns Hopkins Mood Disorders Center and the Department of Psychiatry and Behavioral Sciences. Each year, the Mood Disorders Research/Education Symposium strives to improve knowledge and treatment of mood disorders. Speakers have been selected this year who can specifically address the treatment of these disorders, both the medication management and the psychotherapeutic interventions available to clinicians, patients, and their families.

The symposium is open to all who are interested in learning more about mood disorders, including individuals living with a mental illness, their families, mental health practitioners, and community partners. The registration cost for patients and their family members is $30.


Powered by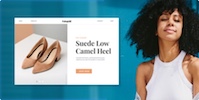 Create your own unique website with customizable templates.